José Carlos Gutierrez Martinez is a graphic designer, illustrator and comics artist. His first contact with Comix35 was in 2005 when he won 1st prize award in the First International Christian Comics Competition in the amateur category and 2 years later, in 2007 has finalist in the 2nd ICCC, and in the 1st Christian Comic s competition hosted with Milamex. Press, from Mexico. Since 2009 he was trained by Comix35 president Nate Butler to be his successor through various activities including having him as teacher in seminars and workshops in Mexico and Singapore, adjunct in consultations in Canada, Japan and USA. His Comics have been published in Mexico, Kenya, Cambodia and Democratic republic of Congo. and USA. He has lead webinars for international audiences both in English and Spanish and also serves in the board of directors of Media Associates International, an organization focused in Christian training for publishing world wide.
José Carlos has illustrated Christian books for young people by authors in Mexico and USA. He is based in mexico City with his his wife and 2 kids, involved in the missions program of their church.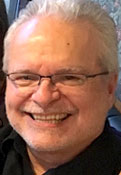 Nate Butler
President, COMIX35
Acting Board Chair (2019)
L Nathan Butler is one of the original founders of COMIX35 (ROX35 Media Inc) and served as an ex-officio member of the Board of Directors. He is the main coach and consultant for the ministry and the lead instructor at COMIX35 seminars .
Nate made his living for more than 20 years as a cartoonist, commercial artist, and writer/illustrator of comics before going into full-time ministry in 1999. His former company, The Nate Butler Studio, Inc. produced artwork for clients such as Jim Henson Productions, Weekly Reader, Children's Television Workshop, DC Comics, and King Features Syndicate, as well as script writing for Modern Publishing, Archie Comics, and Marvel Comics.
Nate has worked on over a dozen internationally known characters such as The Muppets, Jughead, Popeye, Heathcliff, Bugs Bunny, Tiny Toons, Mighty Mouse, Rocky & Bullwinkle, Snuffy Smith, Animated Batman, The Jetsons, Berenstain Bears, Tom & Jerry, and more.
He was also editor/co-publisher/packager of Christian Comics & Games Magazine, editor/publisher of the Christian Comics Catalog, and he co-wrote and packaged Aida-Zee, Paro-Dee, Behold 3-D, The Truth For Youth Bible comics, and the Yun: The Illustrated Story of the Heavenly Man graphic novel. Nate created and launched the Christian Comics International website in 1996 (the first and most complete site of its kind on the Internet) which is now maintained as an additional ministry service of COMIX35.
Born in 1954, Born Again in 1979, Nate was married to his first wife, Susan Edwards Butler, for 30 years until her passing in 2011. He married Rene Paden Butler in 2012. Nate has 3 daughters, 2 sons-in-law, and 2 grandsons. He lives in Houston, TX USA.

View Nate's full profile on LinkedIn

Follow Nate's FB posts

Follow Nate's tweets
COMIX35 Board of Directors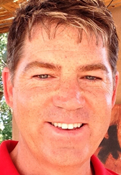 Dan O'Bryan
BOARD Secretary
Dan O'Bryan has a B.S. in Business Administration, Management and Operations from the University of Phoenix in Albuquerque. He has worked for the State of New Mexico and was a Senior Specialty Representative at Merck. Currently he is the Owner/Operator of the Chick-Fil-A at Cottonwood Corners. He is married to Tami, has three children, and resides in New Mexico USA.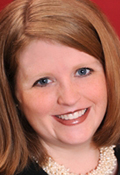 Kristin Lee Sanders
BOARD Treasurer
(Information to come)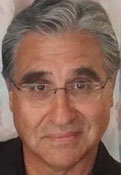 Dr. David Martinez
Dr. David Martinez joined the Board in 2011. He has worked as an aerospace engineer for over 35 years, currently through MannaTech Engineering. He and his wife Karen have led Choirs and Worship Teams in several different churches. They have 2 grown children, 2 grandchildren, and live in New Mexico USA.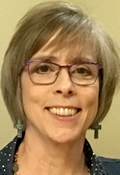 Julie Vaughn
(Information to come)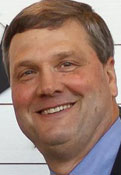 John Fogg

(Information to come)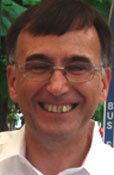 roald lidal

Roald Lidal is Board Chairman of NEXTManga and the former General Director of New Life Ministries, Japan. He has worked as a missionary in the area of literature in Japan since 1970, after graduating from Ansgar Bible School in his native Norway. Mr. Lidal is a former Board member of COMIX35/ROX35 Media Inc.
kim pettit
Kim Pettit has worked as a freelance editor and translator for more than 20 years. In the past she worked as Editor at Association of Christian Schools International, Executive Director of the Christian Trade Association International, and Managing Editor of Publisher Development Resources at David C Cook. Raised in Latin America, she is fluent in English and Spanish. Ms. Pettit was a judge for COMIX35's 2nd International Christian Comics Competition in 2007.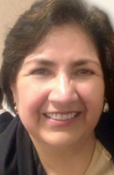 sally Isáis

Sally Isáis is the director of Milamex (Latin American Mission) in Mexico City and daughter of two internationally-known evangelists, the late Juan and Liz Isáis. She organized and hosted the COMIX35 seminar in Mexico in 2016 . She and her husband, Said, have two adult children, both married.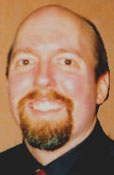 Alec Stevens
Alec Stevens was born in Brazil. Since 1985 he has worked professionally in comics as well as in magazine and newspaper illustration. He publishes biographical Christian graphic novels and books under the Calvary Comics imprint. Mr. Stevens is an instructor at the Joe Kubert School and taught at COMIX35's seminar in Delaware USA in 2005.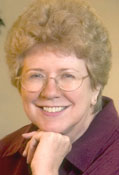 sharon mumper

Sharon Mumper is President of Magazine Training International in Colorado Springs, CO USA. She has been providing training resources to Christian magazine publishers in the Developing World since 1989. She organized the COMIX35 seminars in Romania (2000) and Croatia (2005).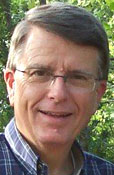 doug salser

Doug Salser is President of Literature Ministries International in Greenville, TX USA, which he operates with his wife Linda. Previously he was Sr VP Publishing for the American Tract Society. He is also a former Board member of COMIX35/ROX35 Media Inc.