Our "Cross-Men" Project (originally called the "Timothy-Joshua-Martha-Priscilla" Project) is an opportunity for younger Christian creatives to join in the work that The Lord is doing around the world through the COMIX35 ministry. Here are the first two "Cross-Men" that we believe The Lord has chosen to join us: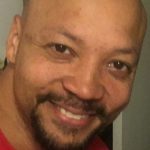 our
-men
Yago Williams
Vernon "Yago" Williams grew up in Washington DC. After graduating from The Duke Ellington School of the Arts high school, Yago moved to Grand Rapids, Michigan USA, to pursue a degree in art and drawing at the Kendall College of Art and Design.
Currently he is a part of The Conquerors International Strength Team and is also in charge of prison ministry at Res Life Church in Grandville, Michigan.
Yago connected with COMIX35 ministry president Nate Butler through Prison Fellowship's old Operation Starting Line program. He will be involved in COMIX35's Prison ministry work.
Please join with us in praying regularly for Yago, his wife, Melissa, and their three children.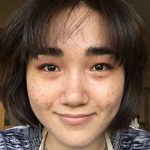 our
-men
Gabrielle Geske

Gabrielle Geske was born and grew up in Chiang Mai, Thailand, the daughter of missionaries. She is a graduate of Grace International School.
After high school Gabrielle volunteered and did art and ministry training with Create International under YWAM Thailand ministries.
Gabrielle connected with COMIX35 ministry president Nate Butler through the School of Cartooning & Animation for Missions in Chiang Mai. She will be involved in advancing COMIX35's ministry work in the Asia/Manga area.
Please join with us in praying regularly for Gabrielle.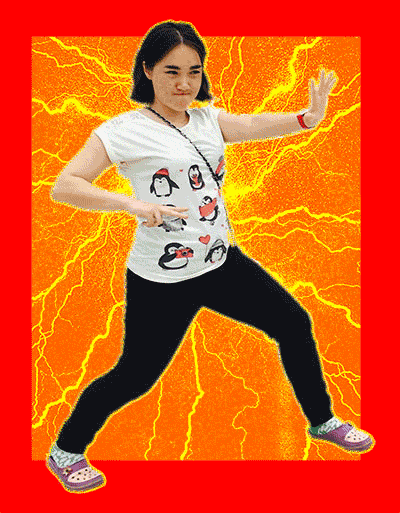 These trainees will have opportunities to be taught and mentored, partnered in 2×2 teams (male/male, female/female), in an area in which COMIX35 is involved.
Currently COMIX35 is looking at trainees for ministry in these focus areas:
• French-speaking Africa
• US Prisons
• Québec
• Asia/Manga
Kim pettit
Kim is the first of our volunteer mentors for the Cross-Men project – Thank you, Kim!
Kim Pettit has worked as a freelance editor and translator for more than 20 years.
In the past she worked as Editor at Association of Christian Schools International, Executive Director of the ChristianTrade Association International, and Managing Editor of Publisher Development Resources at David C Cook.
Raised in Latin America, she is fluent in English and Spanish.
Kim was a judge for COMIX35s 2nd International Christian Comics Competition in 2007 and serves on our International Advisory Council currently.
The Vital Importance of Working 2×2
The 2×2 nature of the team-ups is a KEY element of the Cross-Men Project, because Scripture reveals that it is clearly an extremely important thing to The Lord:
Deuteronomy 19:15
One witness is not enough to convict anyone accused of any crime or offense they may have committed. A matter must be established by the testimony of two or three witnesses.
Ecclesiastes 4:9
Two are better than one, because they have a good return for their labor…
Ecclesiastes 4:12
Though one may be overpowered, two can defend themselves.
Matthew 18:19, 20
"Again, truly I tell you that if two of you on earth agree about anything they ask for, it will be done for them by my Father in heaven. For where two or three gather in my name, there am I with them."
Mark 6:7
Calling the Twelve to him, he began to send them out two by two and gave them authority over impure spirits.
Mark 11:1
…Jesus sent two of his disciples…
Mark 14:13
So he sent two of his disciples…
Luke 10:1
After this the Lord appointed seventy-two others and sent them two by two ahead of him to every town and place where he was about to go.
Luke 24:13
Now that same day two of them were going to a village called Emmaus…
John 8:17
In your own Law it is written that the testimony of two witnesses is true.
Acts 19:22
He sent two of his helpers, Timothy and Erastus, to Macedonia…
2 Corinthians 13:1
… "Every matter must be established by the testimony of two or three witnesses."
(Deut. 19:15)
1 Timothy 5:19
Do not entertain an accusation against an elder unless it is brought by two or three witnesses.
Revelation 11:3
And I will appoint my two witnesses…